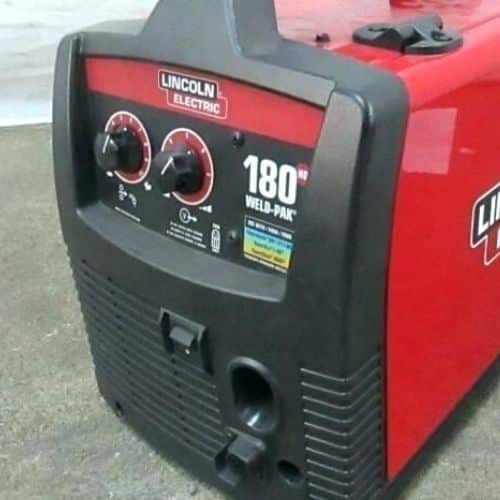 Introduction
Welding is a very difficult craft to master as it requires patience, skill, and a lot of energy. Learning the craft is a challenge in itself, and it is certainly not for the weak-hearted because of the fact that you need to understand the science before actually working on big projects.
However, once you believe that you have learned enough about the craft to apply your knowledge, you must first find a machine that is suitable for your skill level. Depending on the type of welding you would like to do, whether you would like to pursue it as a career or want to learn how to weld as a hobby, you will need to know exactly the kind of tool you should be looking for.
People who want to embrace welding as a career or a business are probably willing to invest more money on a machine that will last them longer and provide them with better precision than cheaper welding machines. However, if you are a beginner who only wants to weld as a hobby, you may be in search of a machine that will not need too much investment.
What Should A Beginner Do?
Finding a machine is an entirely different task, which needs a lot of research into the first-hand user experience. If you are in search of something that would be suitable for your needs, diving deep into the specifications of different machines may help. But if you are a complete beginner and you are sure you will not be able to understand the research you do conduct, this review may be of great help, and it may provide you with the guidance you need depending on what it is exactly what you are looking for.
Quality machines that do not need much investment are rare to find, and when you do find them, you may see that their quality does not meet your expectations, and this would be enough to discourage you from buying such a machine. On the other hand, there are times when you are able to find a true gem in the mix of countless options. That is where the Lincoln Electric Weld Pak 180HD comes in.
Lincoln Electric Wad Pak 180HD
The Machine Made for Beginners
The Lincoln Electric Wad Pak 180HD is the perfect machine for someone who is a beginner in the welding craft and is looking to make an investment on something they simply want to practice on. This machine has high precision, and it is affordable, so you can learn your craft and get more value for your money. What I really like about this machine is the fact that it has enough power for beginners to start working on larger projects while getting better.
The machine is forgiving when being used and allows you to make mistakes (which beginners generally do) without having to worry about any negative effects being put on the machine. The Lincoln 180HD allows for easy welding on both thicker and thinner materials without you having to worry about anything.
While this machine is the perfect match for beginner welders and can provide a great experience, it may not be enough for more expert and polished welders. For people who are experts or if you have practiced enough to become an expert, this machine may simply hold you back, and you may need to invest in something more expensive that has a better duty cycle or a machine that can tackle thicker materials than 1/4 of an inch.
The Lincoln 180 is a high-quality option for people who are looking for something to apply their knowledge on practically. Thus, deciding to buy this machine is easy as the machine has been made to accommodate beginners or people who just need to weld a few times a month.
Features
Weighing 67.5 pounds, the Lincoln 180HD is quite the hefty machine. It is an ideal machine for any kind of project, whether you need to work on something for your car, home, a farm, or a shop. The input power of this machine is of an industrial level at 230 volts, so be wary and only buy this machine if you have access to such power.
On What Material Can You Work?
This machine allows you to work on thicker materials as well and this is of great benefit for beginners who need the practice to get better at the craft. With MIG welding, you can weld up to inch material, and with the gasless flux-cored welding, you can weld material that is up to ½ an inch in thickness.
Thinner material is very easy to weld as the machine has a simple two-knob tapped control mechanism that allows for better control over the welding process. The MIG welding machine is also helpful because it is very precise with extremely thin material.
Where Can You Find It?
The product is easily available on Amazon and Home Depot, and it is affordable as well. Even though the price may not be enough to convince anyone to buy the product, it is actually of high quality and very easy to use.
Pros
This product is one of the most affordable welding machines out there. It is especially useful for beginners or people looking to weld as a hobby. The machine is available with MIG welding and gasless flux-cored welding functions, making it a very versatile instrument. It can be used with very thin and thick material easily.
This machine is very easy to use, especially the MIG welding function, which involves a knob tapped control.
The Lincoln 180HD was designed for beginners, so it is a high accommodative machine, and it is the perfect machine to practice and learn on. Also, it provides a great amount of value for its price, and due to its high quality, you are guaranteed a brilliant experience.
The machine also includes various accessories that will help in enhancing your experience, including welding wire, shielding gas apparatus, a Magnum 100L gun with the brass gun connection. These accessories are included in the price, and this fact only ensures that this machine is worth the money you spend.
Other aspects that customers have mentioned to be great about this machine include its consistency when welding, the strength of the ground clamp, the ease with which the machine switches between MIG and flux-cored welding and the good control on speed provided to the user.
Cons
This machine does have some hicks that may discourage you from investing. Firstly, the machine utilizes the input of 230 volts. So, it is not advisable to buy this machine until you can arrange this amount of energy for its use.
Finally, this welding machine may not provide you with the same functions that other machines have. While it has been designed to weld through thin and thick materials, there are other machines that can be used on much thicker material, but they require more investment. This machine is perfect for beginners, and it may only work as a transition and practice machine that you use until you are ready to move to something that requires more experience.
Conclusion
Anyone looking for a machine that will be a great companion during their journey towards becoming an expert welder should try the Lincoln 180HD. This machine is a brilliant tool and provides you with a great experience, especially for your first time. It can be used to practice and learn the welding craft, and you can later invest and transition in something that is on your level.
The investment required for this machine is surprisingly lower than other welding machines, and while it may not have the same functions as other (more professional) machines, it certainly gives you the perfect amount of value for your money.
Nonetheless, it is important to research different machines and obtain an adequate amount of information before making your final decision about which machine to invest. Also, with the amount of variety available nowadays, there is no telling what you will find. But, the Lincoln 180HD is highly recommended for first-time buyers, and it is guaranteed to give you a smooth first-time experience.
On the other hand, if you are looking for a cheaper alternative from Lincoln check out the comparison between 140c and 140 HD here.