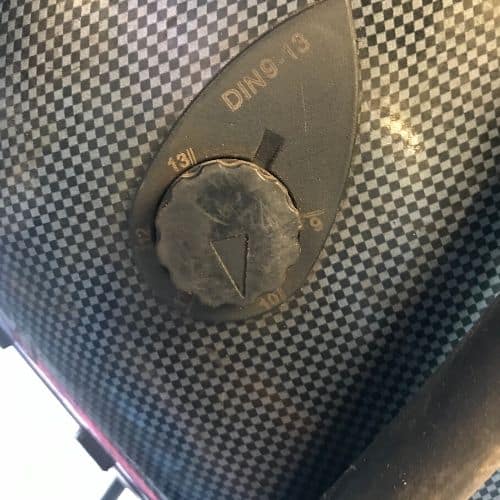 It is really difficult to choose the right welding helmet for beginners, the options available on the market seem to be endless. And for me, it is difficult to recommend one because I do not know what is important to you, but one thing that I can say is that if you are just starting out as a hobby welder you do not need to buy the most expensive one. Most of the welding helmets available are more than you need for working on small scale projects like welding art etc.
Best welding helmet brands
There are always three brands that you can trust in the market. Miller, Lincoln, and Hobart. I would also recommend Jackson Safety, but besides these four brands, I am not sure about the quality if I have not used them.  
I myself have always been a fan of Miller welding hoods. They are neat, light in weight, durable and they fill their purpose.  Right now, mostly because I want to save my eyes I am using Hobart's fixed shade welding helmet. It fills its purpose but it is not the one I would recommend for a beginner. You might ask why – Yes they are really cheap, but since it is not auto-darkening, it is difficult to position the welding gun correctly, especially if you have to hold your metal pieces on position before welding. Honestly, sometimes it feels like you just need an extra pair of hands to weld with a fixed-shade welding hood.
So without further ado, let's take a look at my list of best welding helmets for beginners!
Yeswelder Welding Hood for MIG, TIG, Stick – Best Value for the Money
I do not have much to say about this particular model besides that it is an exceptional piece of equipment for the money, to be honest. It looks great and sharp!
Usually helmets as cheap as this one are not very good. As you know, you get what you pay for, at least usually, but as I already indicated, this helmet is an exception. It has all the features that one auto-darkening welding helmet should have – it is durable, you can adjust the shade range from 9 to 13, as well as sensitivity and the delay of the sensors.
As a downside, it does not have a grinding mode, but for the price, you really can not complain. Tough the biggest concern I have with this helmet is the fact that if you weld with it for real you will ruin the sharp look with hot sparks. On a more serious note, however, as with most products on the cheaper end, the quality usually varies a lot. I think it was worth mentioning.
Pros
Good value for money
Auto-darkening
Cool design
No need for batteries
Cons
No grinding mode
Cheaper than most
Jackson Safety BH3 – Best Welding Helmet on the Market
In my personal opinion, Jackson BH3 is still one of the best welding helmets on the market. Whether you are a beginner or experienced welder, if you have the bucks to spend, this is the one I would recommend.
In general, there are a lot of great things said about this welding helmet by professionals. What I would like to bring out is the overall user experience with this helmet. Since the design is well thought of, it deflects most of the welding fumes thanks to the curved design. Furthermore, the headgear adjustment options- You can even adjust the distance between your face and mask, which comes in handy if you need to wear a respirator or you have glasses as I do.
I should not even mention this, but as expected it also meets all the safety requirements, as a matter of fact, it comes with the highest EN397 rating in the auto-darkening welding helmets class. If you are interested, check the full review here!  
Pros
Big viewing area
Awesome visibility
5-year warranty
Less fogging thanks to the curved design
Solar-powered
Cons
A pricey piece of equipment
Bit heavy
Antra AH6-260-0000 – Best lightweight welding helmet under 50 bucks
If you considered buying the Yeswelder hood that I mentioned earlier, but you have extra 10-20 bucks to spend on a welding helmet, then this Antra model is worth considering as well.
This too has great value for money and everything one can expect from a welding helmet. Instead of 2 arc sensors this one has 4, which helps to reduce lens activation time, also the batteries are replaceable, you can also adjust the sensitivity and reaction time. What's more, is the fact that this model also has a grinding mode which comes in handy. It really helps to work more efficiently and faster.
From a real user experience, what's makes Antra great is the lightweight design. (it can also be a downside because the helmet is made out of really thin plastic, welding overhead for long periods of time could mean that the sparks start melting it trough). The adjustment strap is decent as well, it holds well but after welding for too long it feels like it starts drilling into my brain from the sides, nothing too bad though. On the other hand, as a huge upside, it comes with extra lens protection covers.
Pros
Grinding mode
Auto-darkening
Light in weight
Cheap price
No batteries
Cons
The material feels cheap
The quality might vary a lot
Hobart 770890 Welding Helmet – Best under 100 bucks
Before we go any further, I have to say that this is one of my favorite welding helmets on this list. I would say that if you are willing to invest in this Hobart helmet, you probably will not upgrade to a more expensive helmet because it has everything one might desire. Just as their welders and welding wire, the safety gear is top-notch as well.
As expected, the helmet is adjustable in every way, including the distance from your face. It has four arc sensors and I've never have experienced an arc flash with Hobart helmets. It reacts to an arc perfectly. I guess they have strict quality controls in their factory. Speaking of manufacturing, it should be made in the USA. What's more, is that the battery replacement of this helmet is really simple and easily accessible. I assume that even the least experienced welders can handle that since it is really intuitive.
I think it is also worth mentioning that the 770890 comes with I think three or five extra front cover lenses and with few inside cover lenses as well. Overall, if you do not have hundreds of dollars to invest in top of the line welding hood, then this would be the next best thing in my opinion. Can not go wrong with this Hobart welding hood.
Pros
Number of arc sensors
Awesome quality
Auto-darkening
Extra cover lenses
Quality product at a fair price
Comfortable
Cons
Feels bit heavier than some helmets
Miller Electric MP 10 Classic – Best Passive Welding Helmet For Beginners
If you choose not to take my advice and buy one with the auto-darkening feature, this is the one I would recommend anyone to buy. For its price, it has everything a welding helmet should have. A nice big welding lens with good clarity, with an excellent field of view over the workpiece.
Things that probably interests you the most is how it feels and sits on your head. As far I can remember it has a cushion in the front and the headband is adjustable with a regular knob as all welding helmets do. It is nothing exceptional, made out of nylon it is pretty durable and as a hobbyist, you can probably use it forever.
Nevertheless, I would point out, when it comes to this particular model the fact that it does not come with replacement lenses, passive welding helmets usually do. Furthermore, since the shade is not adjustable, you need replacement lenses in different shades. Shade 10 is included, but it is recommended to use shade 10 between 80-100 amps of current. So for smaller projects, you might need shade 8 and for bigger projects, depending on your machine, you might need shade 11 and 10. The passive lenses are cheap though so no need to worry about blowing a hole in your wallet. To pick the right shade I would refer back to this article.  
Pros
Cheap
Large viewing area
Good clarity
Up the par with Miller brand
Cons
Fixed shade and passive
No replacement lenses included
Frequently asked questions by Beginner welders
What is a good cheap welding helmet?
I would recommend Antra AH6-260-0000 which has really good value for money. It has 4 arc sensors, grinding mode it is durable and really light in weight.
How do I choose a welding helmet?
The main thing you have to figure out is the kind of work you are going to do and the budget you have for a welding hood. After figuring out these two things, finding a suitable welding helmet is easy.
Why do welders wear a mask?
Welding mask is necessary to protect welder's eyes from the welding arc. Arc produced by the welding machine is as dangerous as watching the sun with your bare eyes. After some time you will go blind.
How dark should my welding helmet be?
It depends on the amperage that you are welding with. For example, for MIG welding between 80-100 amps, you need a shade 10 lens. From 100-175 amps, shade 11 or higher is recommended.
Final verdict
All in all, if you are looking for a really cheap welding helmet as a beginner then Yeswelder would be a way to go, although it is not my favorite, it has good value for money. If you have a couple of extra bucks then I strongly advise you to go with the Antra instead.
To sum it up, if we leave out the fixed-shade welding helmet that is not necessarily suitable for beginners, and the expensive Jackson Safety then the best welding hood for beginners, or anyone for that matter, in my opinion, would be Hobart Welding hood from Amazon, that is just my opinion.
I hope this article provided you with the help needed to get possibly your first welding hood. I would still advise you, before buying anything to do your own due diligence and read customer reviews before making a final decision.