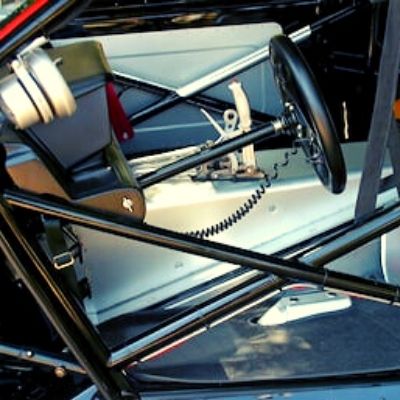 First of all, I have to say that I do not advise anyone to fabricate roll cage themselves. It is a safety element and it is not a thing to play around with. If you are planning to make a roll cage as your first welding project, then better skip it and outsource it to a professional. Roll cage failure can do more damage than you might think of, and the legal work afterward can be pretty costly.
That said, I have helped a friend many years back to weld a roll cage, we were far from professional back then (not that I am now, but I do have a lot more experience under my belt) and thinking back to that, it was a dumb thing to do. Mostly we made it just for fun, we did not use the car to race, but rather to make the most out of it on our own private farm track. It was exciting indeed, but if something would've had happened, like a rollover, then our cage would have done more harm than good I believe. Luckily nothing happened, and the car probably has been recycled quite a few times by now.
If you are in a hurry, check out our top pick from Amazon here.
Lincoln Powermig 210 MP
I believe that the Lincoln brand needs no introduction when it comes to welding equipment. They produce exceptional welding gear and the Powermig 210 is no different.
The Lincoln 210 MP as the name indicates is 210 amp machine running on both, 120 and 220V outlets. 210 amps is way more than you might need for welding roll cages, but it has one remarkable feature that none of the welders on this list have. Namely, it is a multi-process welder. Besides MIG, you can also do stick and TIG welding with it. The TIG function works on DC only, which is a downside, but if you need to weld mild steel roll cage with TIG, it would be a great option. If you did not know, DC TIG can only weld mild steel so it is not possible to weld aluminum or chromyl with it.
Besides the awesome multi-process functions, compared to other welders, it is also two-three times more expensive. But it has good reasons to justify the price.
What I like the most about it is the fact that the user experience with this welder is remarkable. The 210 MP has an LCD display, which is used to set your base settings automatically. All you have to do is navigate using three buttons to select the welding method, material to be welded, filler wire thickness, and you are ready to go. Furthermore, it is an inverter-based machine, making it way more economical as well as giving you the opportunity to fine-tune the setting on the fly thanks to the step-less controls.
As a downside, what I do not like about the welder is that the cooling fans are always running. That probably will start to annoy you after a while.
Pros:
Multi-process welder
210 amp machine
Dual voltage machine
Large LCS with easy controls
Only 40 LBS
Cons:
Expensive
Continuously running fans
Overall I think it is a great welder for the price and if you need to use different power outlets as well as multiple welding processes, this would be my recommendation.
Hobart Handler 190
Similarly to Lincoln, unless you have no experience in welding, you probably have heard a thing or two about Hobart welders. What I like the most about the Hobart is that they produce machines that are durable and designed with practicality in mind.
As with most welders, the number behind the name indicates the maximum amperage the welder can produce. So the Handler 190 can produce 190 amps, but it is possible to run it only on a 220V outlet. With 190 Amps you can weld up to 5/16 of an inch, so roll cages, exhaust system repairs, as well as welding body panels, are well in the capabilities of this machine. Unlike Lincoln, it is wire-feed welding machine only, which means you can only do flux-core and MIG welding with it. For some, it might be a downside, but for mild steel roll cages, you actually do not need anything more.
As I already said, Hobart is designed with practicality in mind, so it does not come with fancy out-set features or LCD display. It is a simple transformer-based welder (can not run on generators) with a two-knob control system that is really intuitive.
As a huge upside, the welder has a quick-select drive roll system, making it really easy to switch between different wire thicknesses. It seems like a small feature, but as a welder, it is a small little feature.
As a downside, I would bring out the weight of the machine. Since it is a transformer welder, it is heavy weighting a whopping 68 LBS.
Pros:
Simple and durable design
Perfect for fabrication shop use
Quick select drive roll
Cons:
Heavy machine
Stepped controls
Overall I think the Hobart Handler 190 is one of the best price-quality ratio welders you can buy for welding roll cages or doing metal fabrication in your shop.
Eastwood 175 amp MIG
Last but not least on top welders for welding roll cages is the Eastwood 175 MIG. Eastwood is not actually a welding equipment manufacturing company, they specialized in metal fabrication and car body works. As far as I know, they manufacture their welders in China, but they are great nevertheless. This welder is for someone who is looking for a cheaper alternative as opposed to Hobart and Lincoln.
The Eastwood MIG 175 is really similar to the Handler 190, but slightly more economical option. It is capable of producing 175 amps that is just enough for building roll cages. As expected it runs on 220v outlet only and is rated to weld up to 5/16 inch thick mild steel.
The overall design is simple and up to par with US quality standards. It has two control knobs just like the Hobart mentioned earlier. The main thing that differs the Eastwood from Hobart is the fact that it has infinite voltage control. That provides you with slightly better control over your settings than in some cases might be necessary. That alone shows me that a lot of thought has been put into designing this little welder.
What makes it a great option for any hobby welder, unlike many cheaper end machines, is the fact that it is easy to get consumables for it. It has Tweco style gun so most of the things you might need down the line should be available on your local supplier.
Likes:
Simple and easy design
Cheap price
Infinite controls
Tweco style welding gun
Dislikes:
Buying guide: Choosing the right machine for welding roll cage
Buying a new welder is not something to take lightly, there are quite a few bucks on the line here. For you to get the maximum amount of value from this single article I added a little buying guide here as well. All the welders here are suitable for small scale metal fabrication like welding roll cages, exhaust pipes, and body panels, but you still might have some doubts and additional questions. In this part, I try to give an answer to everything.
What diameter and how thick should the roll cage pipe be
I am not very familiar with the rules, but as far as I know, all the tubes must be at least 1-3/4 inch diameter. As far as the wall thickness goes it varies a bit depending on the material you are using. As we are talking about MIG welding, then mild steel tubing thickness has to be at least 0.118 inches.
For chromyl, it should be .083 inches, but I would advise you to check the NHRA rules yourself. They lay out all the basic rules that have to be followed when fabricating a roll cage.
How much oomph should my welder have to fabricate roll cage
Though most of the 120V welders that are in the 140A class are rated to weld up to 3/16 in a single pass, for roll gages I would recommend buying something that has a bit more power than 140A. Steel needs at least 1 A per thousandth of an inch. To weld 1/8 steel you need 125 amps more or less, but when working on something crucial as a roll cage, you need more power to penetrate deeper. Especially when welding joints on a very small angle like 45-35 degrees where the stick-out needs to be longer to reach the joint. As you know – longer stick-out means less heat and less penetration.
So for roll cages, I would advise at least 180-190 Amp machine. They have enough power to tackle this kind of project and a lot better duty-cycles when running on 140A. That means you do not have to push the envelope with a smaller welder.
The gas mixture to use with my welder
When it comes to picking the right shielding gas for MIG welding, then it does not make much of a difference. You can go with either argon and co2 25% blend or with pure co2. The co2 gives you slightly wider and deeper penetration than the mixed gas. On the other hand, the c25 mix created less spatter, meaning you have to do less post-weld cleanup. I personally prefer pure co2 and when welding a roll cage, I believe it will give you a slight advantage.
What filler wire to use
As far as the filler wire goes, I would recommend this one from Amazon. This I what I use and it is a really good filler wire. If you are wondering if you should go with .030 wire or .035, then for roll cages, I would choose .035. That's because you might need to fill in bigger caps and using .030 wire it would be slightly more difficult to do.
Should I consider TIG Welding roll cage
TIG welding is a tricky process to learn if you are not very experienced in welding. It can create a lot of frustration especially if you need to weld a roll cage. The thing with roll cages is that the tubes are usually mounted in tight conditions as well as on tight angles. Due to that, besides the difficulty of welding with TIG, it is way harder to reach tight places with TIG torch. So unless you are planning on going to participate in a race I would go with MIG. That's unless you have a lot of experience with TIG.
It is important to note that some competitive racing classes only allow TIG-welded cages – for example – drag racing. If you are into professional sports, or even if you are just welding a roll cage for experience or fun, definitely take a look at the official rules and guidelines.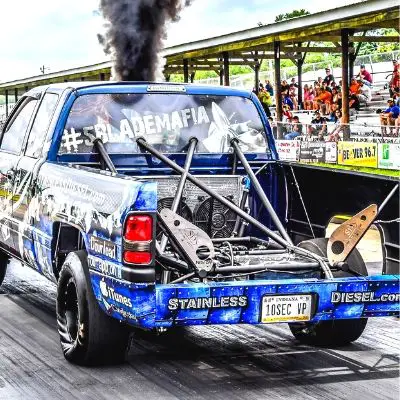 Mild steel vs chromyl cage
Chromoly is way stronger than mild steel, this means you can use thinner tubing for your cage. As a result, your cage would be lighter than a mild steel roll cage. However, chromyl comes with a way heftier price than regular mild steel tubing.
So most of the times mild steel is used for roll cages, unless your racing class precisely requires a chromyl cage or you really need your car to be light as possible.
Is it possible to weld roll cage with stick or flux core welder
It is definitely possible to weld tubes together with flux core as well as a stick welder. However it is much more difficult and as far as I know, welding roll cages with either method is not allowed. I think the huge downside welding with self-shielded filler is the possibility of ruining the welds with porosity. It requires a lot of skill to lay down perfect beads.
Roll cage is nothing to practice on, and I would not even bother because more than likely you would have to replace your cage tubing.
If you are looking for an alternative to MIG or TIG welding, then roll cages assembled with clamps is also an option. You would have to buy one though from a certified supplier. They are NHRA approved for cars that are running sower than 10.99 ¼ miles, but usually made for muscle cars.
Here are some great instructions on how to cut the tubing for your roll cage
Welder for roll cages – Frequently asked questions
How do you weld a roll cage?
Welding a roll cage is a difficult project to carry out, and if you have to ask this question, you probably should outsource this job to a professional. However, once you master nothing the pipe for the cage, the rest of the process is not as difficult if you are a certified welder.
Do roll cages have to be TIG welded?
Not all the roll cages have to be welder with TIG. In some cases even clamps can be used as an alternative. When it comes to welding roll cages, depending on the racing class you are participating, it is also possible to use MIG welding. For current rules, check out NHRA rule book.
Can you MIG weld a chromyl roll cage?
It is possible to weld chromly with MIG, but it is not allowed for roll cages. The heat input will change the metal structure too much which would requite stress relieving heat treatment. Without treatment, the tubing would be at higher risk of cracking at an impact.
What kind of pipe do I need to use for a roll cage?
For a precise answer, I would advise you to check out the NHRA rule book. As far as I have read, the tubing has to be at least 1-3/4 of an inch in diameter, and the thickness for mild steel .118 inch. For CM the minimum wall thickness is .083-inch.
Conclusion
To sum it all up, welding roll cages is not something I would advise doing, especially if you do not have much experience it the world of welding. Though if you need a welder to make one, any one of those welders is suitable for doing it. All three welders mentioned are suitable for home use, welding exhaust pipes, body panels, bicycle frames, maybe even roll cages if you have to.
If you are going to weld a roll cage, I insist, do a lot of research and make sure your work is up to par with the NHRA requirements to make sure everything is done properly.  
Our Pick From Amazon: https://amzn.to/3bZTEtU